is to help every person experience
the journey
of new
LIFE
with Jesus Christ!
We have four
values in new life and we are passionate to implement them into others! They are…
L – Learning. Let us help you grow closer in your relationship with Jesus!
I – Involvement. Let us help you get involved by serving others where you are best suited!
F – Fellowship. Let us help you build deeper friendships with those around you!
E – Evangelism. Let us help you reach family and friends with the amazing love of Jesus!
BrightonChapel
Brighton Chapel is affiliated with
Charis Fellowship
in the Heartland District of Northeastern Indiana. Participation in this fellowship means that each Charis Fellowship Church remains a distinct, autonomous legal entity while enjoying the blessing of being a part of a larger family. Every church in the fellowship has a commitment to a basic body of beliefs founded on God's revealed truth.
Who attends?
Brighton Chapel draws a diverse group of people from all over northern Indiana and southern Michigan. We have a variety of vocations represented within our church family, from business owners to laborers, farmers to stay-at-home moms. Brighton Chapel has been averaging close to 300 attendees at our typical Sunday morning worship services.
The average age of Brighton Chapel attendees is approximately 35 years old. Currently, the two largest segments of the church are ages 0-10 and 31-40. Brighton Chapel is a young-at-heart church and is represented well by every age group. We are thankful that God has blessed our church by giving us the ability to speak into the lives of the variety of walks of life.
What is the style of Worship Service?
Brighton Chapel is a contemporary, lively, intimate, and informal worship gathering, where you can worship through music and the Word, get connected with people, be equipped through biblical teaching, and discover places to serve both locally and globally.
We welcome you to be our guest!
FOUNDATIONS
Brighton Chapel began in 1888 and has been located at its
current

location in Brighton, Indiana since the spring of 1908.
At one time, Brighton Chapel was connected to
English Prairie Church

of the Brethren,
located two miles south of Brighton.
In 1887 some members of the church began discussing
the place

of women's apparel (particularly prayer bonnets)
and of the inclusion

of instruments (the piano)
during the normally a cappella worship time.
As a result of these discussions, some chose to leave
the Church of the Brethren in the Spring of 1888
to start what we now know as Brighton Chapel.
Since the church's founding, its people have seen
the hand of God blessing its ministry.
Brighton Chapel continues to enjoy God's favor today
as it seeks to influence LaGrange County for Jesus Christ.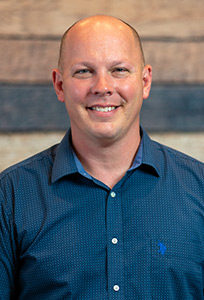 Dr.RustinKrapfl
Lead Pastor
Rustin has been the pastor of Brighton Chapel since September of 2009
and married to Tiffany since 1996 and been blessed with four children; Heather, Grace, Maebel, and Luke. He loves being a pastor but loves being
a husband and father more. It is a joy and delight to have him here to serve the Lord at Brighton and we are honored to include him on the list of amazing pastors who have served here in the past. Brighton Chapel has
a tremendous influence in our community and we look forward to seeing God do great things in the days and years ahead. Rustin received his Doctorate in Ministry through Grace Theological Seminary in 2017. If you need to contact Rustin, rustinkrapfl@aol.com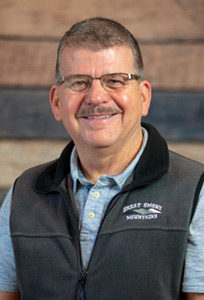 JimFearnow
Executive Pastor
Jim was born Wabash and raised in Goshen, Indiana. He married Lucy in 1999 and together they have 7 children. Jim loves to golf, studying the scriptures, coaching and watching people grow into the people God designed them to be. He got education in Business and Theology. He has been a part of the Brighton Chapel family since 2011. If you need to contact Jim, fearnowjim@gmail.com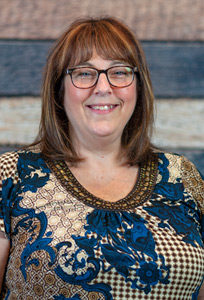 BethBecze
Office Secretary
Beth is originally from Livonia, MI and moved to Howe, IN in April 2017 when she married her husband, Steve Becze. She started working at Brighton Chapel in July 2018 and loves to meet new people while keeping the office in order and running smoothly. She does her very best to help in any way, or answer any questions you may have. She has 2 sons and 1 daughter – Jesse, Christopher, and Sara, along with 5 "bonus" sons via her marriage to Steve- Martin, Michael, Sam, Tim, and Zak. God has also blessed them with 8 grandchildren. Beth prays that Benjamin, Liam, Maddie, Zack, Pepper, Sammy, Eliza, and Wylder will come to know and love Jesus, choosing to follow Him! If you need to contact Beth, brightonchapel1@gmail.com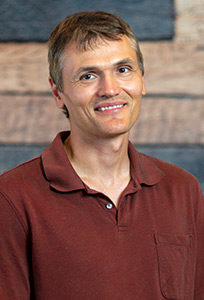 NathanWickey
Worship Director
Nathan is a worship leader, musician, singer, and songwriter from southwest Michigan. He and his wife, Kathy, were married in 2000 and have three children. Nathan and Kathy have both been involved with worship teams in a various capacities for a number of years. He began his role in worship as a teenager playing guitar, then bass, then singing and leading worship, and working in the as the head of the sound department other local churches. He firmly believes that God created us for relationship with Him and our worship is an expression of our love for Him. Visit his website to learn more. If you need to contact Nathan, wickeyn@gmail.com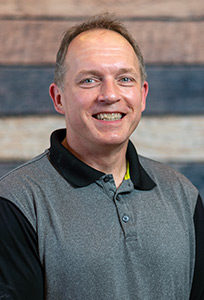 MikeTroyer
Worship Ministry Assistant
Mike has attended Brighton Chapel since 2012 along with his wife, Becky,
and their seven children. A former pastor who served at churches in New York and Maine, Mike is a multi-gifted brother in Christ at Brighton Chapel and serves as our Worship Assistant. If you need to contact Mike, miketroyer9@gmail.com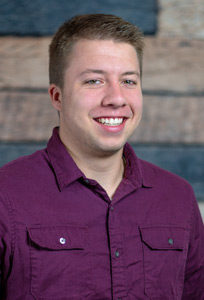 HaydenTroyer
Youth Pastor
Hayden has been attending Brighton Chapel since 2012, and has a passion for youth ministry. He started as a youth intern, or also known as "The Assistant to the Youth Director" in the fall of 2018, and in the spring of 2019, he stepped up to the role of Youth Pastor. Hayden loves playing the drums, and is involved with our worship team. Hayden is attending Grace College Online working towards a degree in The Science of Church Ministry. Hayden loves the Lord and and we're very excited to have him on our ministry team, and a part of our Pastoral staff! If you need to contact Hayden, hntroyer@aol.com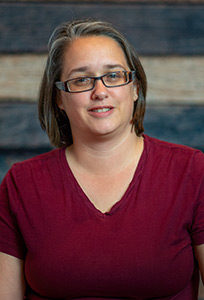 JulieHochstetler
Children's & Junior Church Director
Julie was born and raised in Howe, IN. She currently lives with her family in Brighton. She and her husband, Dana, have 5 children ranging in age from 5-19. They have been attending Brighton Chapel since 2014 and she began working with the kids ministry in 2016. If you need to contact Julie, jhochstetler03@yahoo.com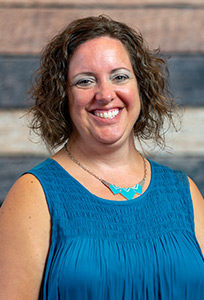 ColleenGochenaur
Children's & Junior Church Assistant
Colleen was born and raised in Sturgis, Michigan. She married Scott in 1996 and they have 3 children, Hannah, Rachel, Josiah. She loves to craft, scrapbook, and loves to be a host and take care of people. She has been a part of the Brighton Chapel family for 23 years and is now on staff with our children's department. If you need to contact Colleen, please email her at cgoch5@gmail.com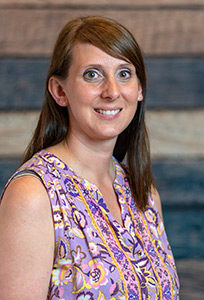 KariMauck
Nursery/Pre-K Director
Kari was born and raised in Shipshewana, Indiana. She married Nate in 2003 and they have 4 daughters, Eden, Jada, Kate, and Brenna. She loves to write and has her own blog dealing with life as a mother. She enjoys photography and helping her husband with the family business. She has been with the Brighton Chapel since 2009 and has been our nursery and preschool since 2015. If you need to contact Kari, kari.mauck@gmail.com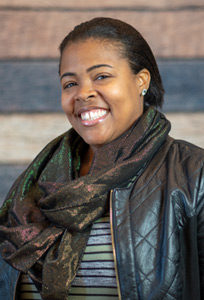 PreciousSmiley
Custodian
Precious has attended Brighton Chapel for more than five years and works part-time as our custodian, keeping things shiny and clean. She has three children and an Associate's degree in Early Childhood Education.
The elders at Brighton Chapel are charged with overseeing the concerns of the church and our body of believers.
Our pastor, Dr. Rustin Krapfl, serves as the head elder, along with the following: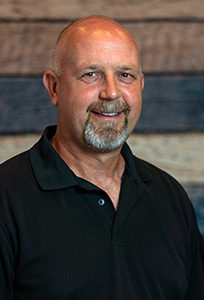 ScottGochenaur
Scott was born and raised in a farming family right here in Brighton.
He graduated from Lakeland High School and earned his short-course
degree in Agriculture from Purdue University. He owns Crossroads Farms
along with two partners. He has attended Brighton Chapel since 1990 and
is
married to his wife, Colleen; they have three children: Hannah, Rachel
and Josiah. Scott currently serves as our Trustee Elder.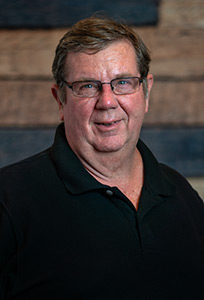 JohnLarimer
John was born and raised in the Brighton Area and lived here all of his life.
He is married to Sherrie and has three children and three children-in- laws.
They have ten children ranging from 6 to 18 years old. As a family they
began
attending Brighton Chapel in 1983. He has had ministry roles in
worship, teaching,
discipleship, outreach, deacon and is currently an Elder.
The family works together
and owns Lord's Seed and Partners Brand Seed
companies. Hobbies include riding motorcycle, movies and traveling.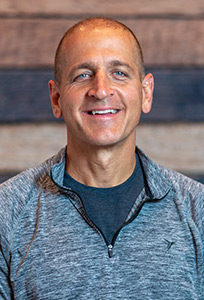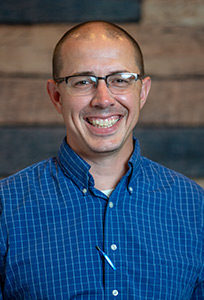 NateMauck
Nate is from Shipshewana, IN, and currently resides in LaGrange.
He attended college at Anderson University in Anderson, IN, where
he majored in Finance. He has attended Brighton Chapel with his
wife, Kari, and family since 2009. Nate is the father of four daughters
. Nate's hobbies include running and biking and
pretty much any sport that uses a ball. He has been involved in ministry
as a youth sponsor,
Sunday school teacher, LIFE Group leader,
as well as
an Elder.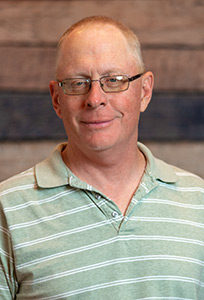 CarlSchmidt
Carl is from Howe, IN and lives in the same house he grew up in!
He has attended Brighton Chapel, along with his wife, Karen,
since the fall of 1991. They have been married for over 30 years
and have two married sons. Carl enjoys plowing snow,
target shooting, and helping Karen with the Children's ministry
here at Brighton Chapel.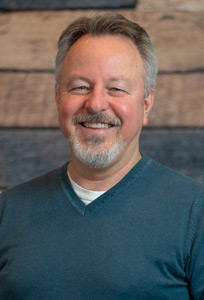 KeithJames
Keith was born and raised in Southern California, but his family roots run deep in Indiana. He served as a ground refueler in the Air Force, and then earned his AS degree in Computer Information Systems at Santa Barbara City College. Keith has worked as a web designer since 1994, and he is also a professional photographer. He and his wife, Laura, have two grown children and have lived in Howe and attended Brighton Chapel since 2012. He has served in children's ministry, leads the young adult Sunday school and served as a deacon for several years before becoming an elder.
The complete and divine inspiration of the Holy Bible in the original languages; their inerrancy, infallibility, and their supreme and final authority in faith and life.
The Triune God: Father, Son, and Holy Spirit.
God created the heavens and the earth by His Word in six 24 hour days.
The essential, absolute, eternal deity, and real,
but sinless humanity of our
Lord Jesus Christ.
Jesus' birth by the Virgin Mary.
Jesus' substitutionary and atoning death on Calvary's cross
by the shedding of His precious blood.
Jesus' resurrection from among the dead in the same body in which
He was crucified, and the future return of Jesus Christ to this earth.
The total depravity of man through the Fall.
Salvation, the effect of regeneration by the Holy Spirit and the Word,
not by works, but by grace through faith in Christ.
Everlasting joy of the saved in Heaven,
and everlasting suffering of the lost in Hell.
The ordinance of Communion.
The ordinance of Baptism, not a means to salvation,
but a response of salvation through obedience to God's Word.
The unity in Christ of all redeemed by His precious blood.
The necessity of the local church.
The necessity of maintaining, according to God's Word,
the purity of the church doctrine and life.
MISSION:
We seek to creatively reach our community with the gospel and intentionally develop fully devoted followers
of Jesus Christ!
Then Jesus came to them and said,
"All authority in heaven and on earth
disciples of all nations,
baptizing them in the name of the
Father, and of the Son, and of the Holy Spirit,
and teaching them
to obey everything
And surely I am with you always,
to the very end of the age."
VISION:
Helping Every Person Experience
the Journey of New L . I . F . E . With Jesus Christ!
Learning to Lean onJesus through a personal relationship
Involvement in the ministry of serving others
Fellowship with other people who care about you
Evangelize those around you to become a part of God's family
"…I have come that they may have life,
and have it to the full."
John 10:10 NIV

Participate in A Bible Study
Sunday Education for all ages at 9:30am
Saturday Morning (1st Saturday of each month) at 7:30am
Contact church office for more details, 260.562.2505
Connect to a group
Participate in a Life Group (Small Group Ministry)
Small group Discussion Questions
Biblical Counseling Ministry
Our passion is to offer hope to the hurting in our community. There are times when families and individuals need counsel and Brighton Chapel is committed to provide quality biblical counseling for any circumstance people are experiencing. Find hope, help and healing through the Brighton Chapel Biblical Counseling Ministry.
If you are interested in serving in some capacity in our counseling ministry, please click on the link below and fill out the contact information.
If you are interested in setting up an appointment for counseling, please click on the link below and fill out both forms and submit. Our Director will be in contact with you as soon as they have your information. Please understand, this information is secure and confidential.
BCMinistries
We have very active ministries for people of all ages. Check them out below!
Calendar&Events
Check out our upcoming activities

We had a wonderful trip in 2020 and we are excited to go back. Check back for dates on our next trip!
Due to the crisis of the Coronavirus we will NOT be having a Mobile Pack event for 2020. We apologize for the cancellation but do not delay in continuing your support of this amazing ministry!
Check back in January of 2021 to find out the date of our next Pack event!
Click on the video below to learn more about FMSC!